Rihanna's "Stay", Theresa & Brady Video
We all want to know if "THRADY" will stay a couple or not. It's not looking too good for Theresa!
It took Theresa a long time to win Brady's love.  Their romance was off to a rocky start with booze and alcohol involved. Then once Theresa had it all, she was summoned by Mateo the drug lord in Mexico making her leave behind everything she worked so hard to get…Brady and Tate.
Then came Theresa's sister Eve to steal Brady's heart when she was gone. This romance too started off on rocky ground yet they overcame the odds and fell in love.  Then, Theresa returns…
Willing to back away, Eve gave Brady the chance to make his family whole again.
The deal about leaving Chloe  down with Mateo seemed to back fire on Theresa. Will she be able to talk her way out of this one as she always did in the past?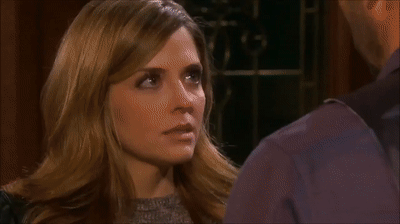 Will Theresa and Brady have an everlasting love story? Days of Our Lives Fan Talk is rooting for them! Are you?
Rihanna's "Stay"